WLEX-TV studios, tower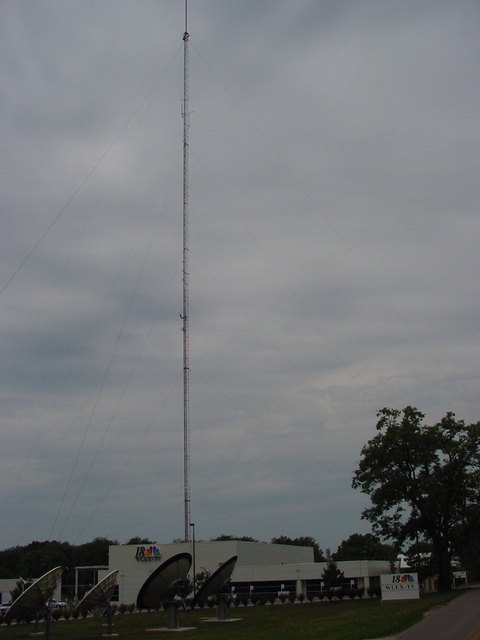 At 1065A Russell Cave Road, we find the market's NBC affiliate, WLEX-TV (18), which is owned by an outfit called Evening Post Publishing Company out of Charleston, S.C. As with WTVQ and WKYT, WLEX's tower is located right at the studios.
Also on this tower is WXZZ (103.3 Georgetown).
---
Copyright 2001, Garrett Wollman. All rights reserved. Photograph taken 2001-07-07.