Falling Water towers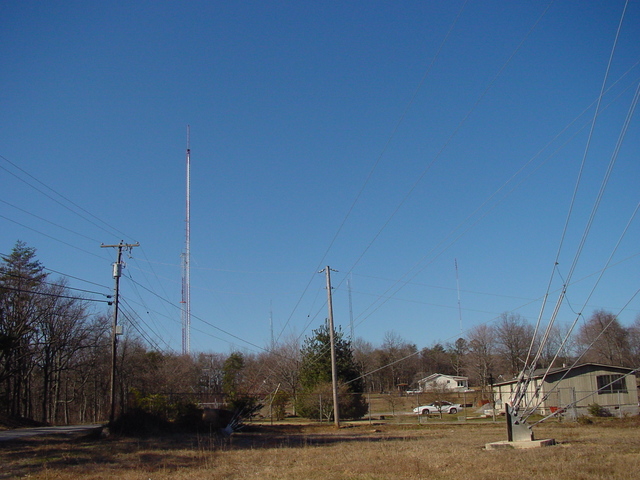 Looking back from the bottom of the WUSY tower (see next photo) at WDSI-TV (to the left of and behind the tall tower at center). Tenn-Chatt.'s public radio outlet WUTC 88.1 (sidemounted), and WTCI, a PBS station on channel 45 (top), share the tall tower at center. Some LPTVs and a translator round out the collection.
---
Copyright 2002, Garrett A. Wollman. All rights reserved. Photograph taken 2002-02-28.