Grove Enterprises, Brasstown N.C.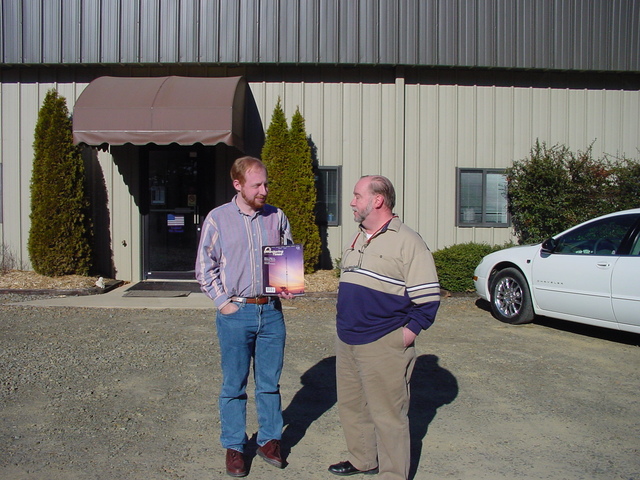 Scott's photo of WHO, taken on our Summer 2001 trip, was featured on the cover of Monitoring Times magazine for February, 2002. Since we were in the general vicinity, it was natural that we should stop by the offices of MT publisher Grove Enterprises in Brasstown, N.C. Here Scott poses with his cover photo, next to MT editor Larry Van Horne.
---
Copyright 2002, Garrett A. Wollman. All rights reserved. Photograph taken 2002-02-28.