New WBRS studios (before fit-out)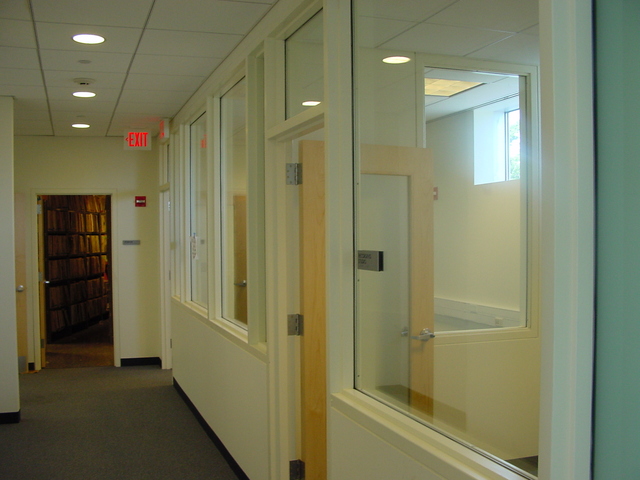 Seen at right are the new studios of WBRS (100.1 Waltham), before the actual equipment was moved from the old location. There were evidently some bad architectural choices made at the demand of the donors which will make these rooms fairly difficult radio studios. Seen at far left is the record library room, which has already been partially moved from Usdan.
---
Copyright 2002, Garrett A. Wollman. All rights reserved. Photograph taken 2002-08-31.