Looking up at the WLNE tower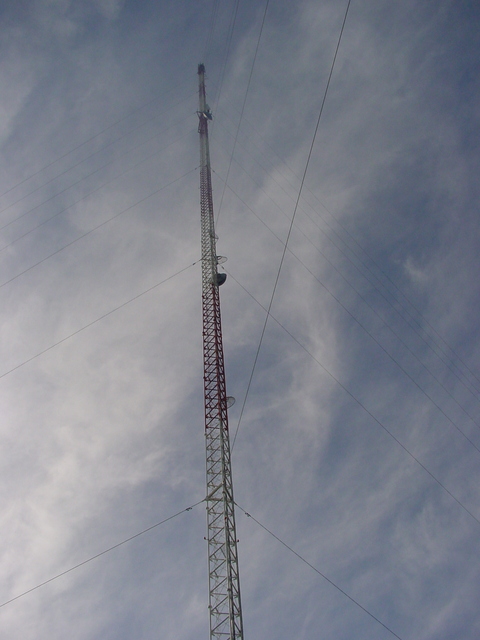 We were a bit puzzled as to the lack of an obvious ASRN (Antenna Structure Registration Number), which most stations post on the security fence surrounding their towers. Eventually, we walked along the fence down the steep hill to the base of the tower, and saw an ASRN plaque attached to the tower itself only a few feet above the ground. This shot is looking up from about the middle of that hill and about fifteen feet from the fence, at the top of the tower.
---
Copyright 2002, Garrett A. Wollman. All rights reserved. Photograph taken 2002-08-31.