Sudbury Aqueduct, Needham (II)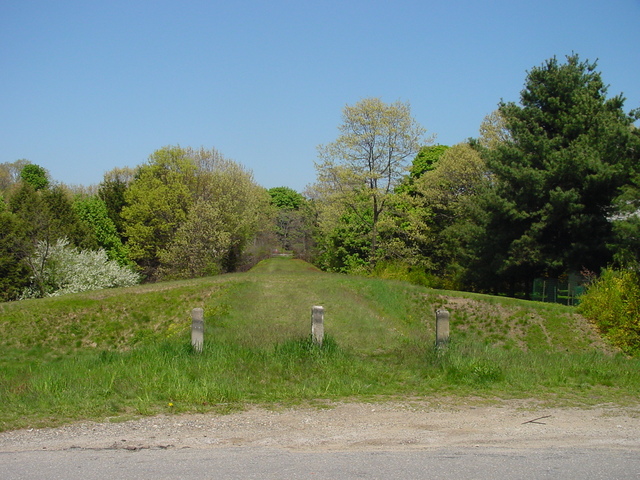 From the same spot, we're now looking downhill (east) as the Sudbury Aqueduct crosses Route 128 in Needham, on its way to Chestnut Hill Reservoir. On the other side of 128, the aqueduct crosses the Charles River into Newton Upper Falls on a local landmark, Echo Bridge.
---
Copyright 2003, Garrett Wollman. All rights reserved. Photograph taken 2003-05-17.