Top of the UHF Candelabra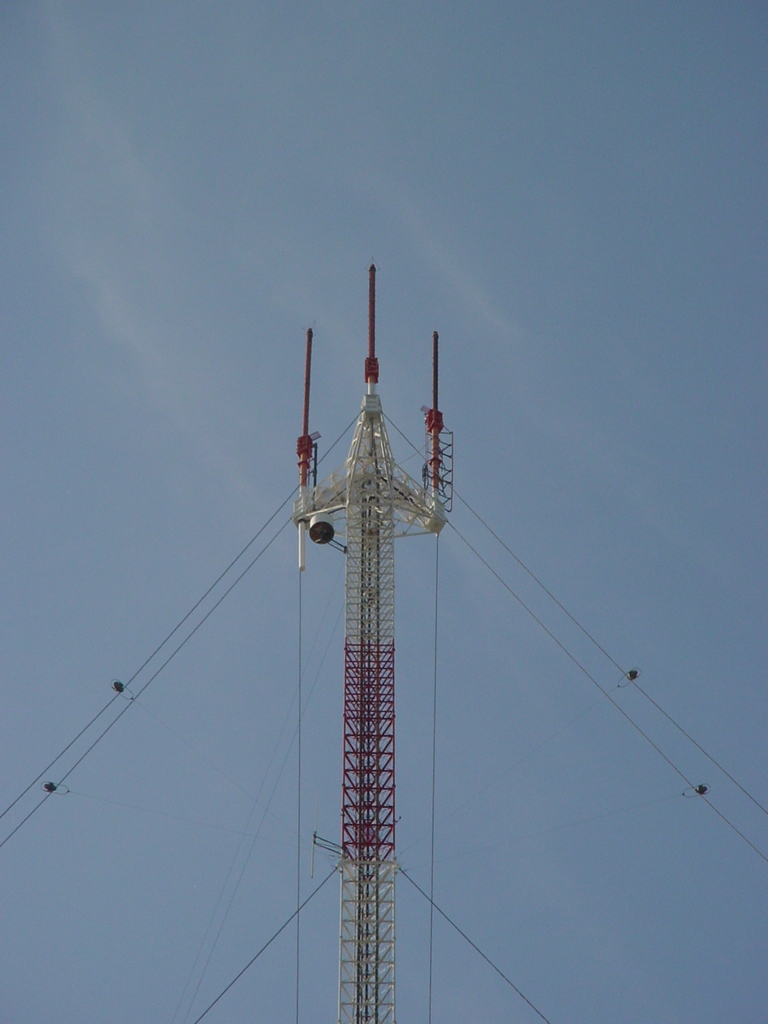 From First Avenue in Needham, we look up at the tippy-top of the UHF Candelabra. If I've identified these correctly, that's WFXT on the left, with 25 analogue above and 31 digital hanging down below; WLVI in the middle, with 56 analogue stacked on top of 41 digital; and WSBK (analogue only, channel 38) on the right.
---
Copyright 2003, Garrett Wollman. All rights reserved. Photograph taken 2003-05-17.