WBZ-TV monitoring and patch bays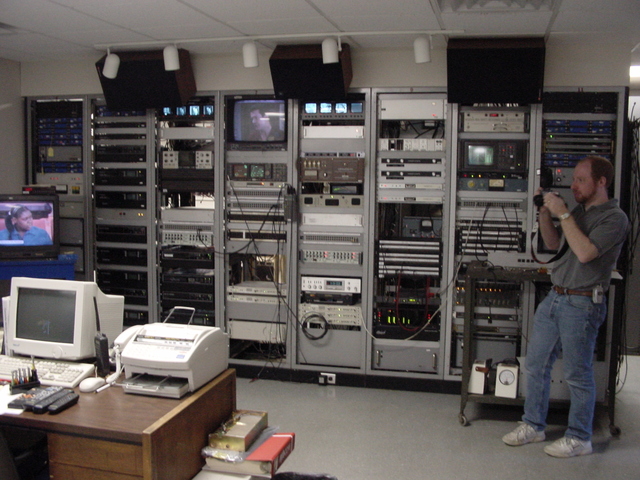 Much of the equipment in these racks provides signal processing and monitoring for the backup transmitter, and support for ENG operations. Unlike the primary, the backup transmitter is monaural, so only a single audio processor is required. If you look closely, you'll even see a pair of Volumaxes in there as emergency-backup-backup processing.
See also
---
Copyright 2004, Garrett Wollman. All rights reserved. Photograph taken 2004-05-05.