Digital transmitter room at 350 Cedar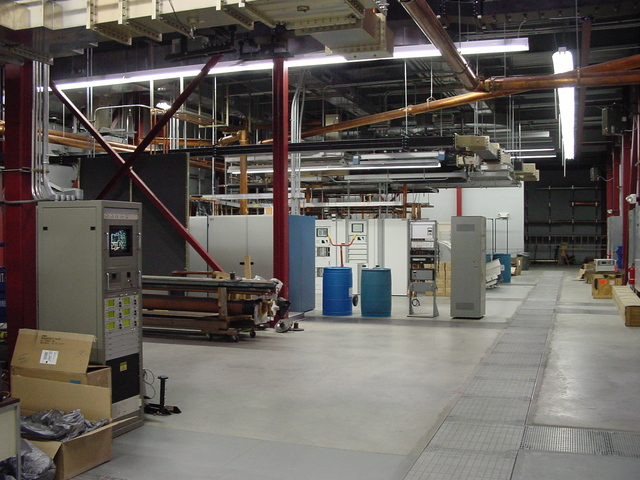 When the time came to build digital TV facilities for the stations on the Viacom tower, rather than squeezing digital transmitters into the stations' existing buildings, a new, 20,000-ft² building was constructed to house the digital transmitters. All four stations' digital facilities are located and combined in this room, plus WSBK-DT and WGBX-TV's analog signal. Clearly, there is a good deal of room for expansion, should the oft-mooted FM master facility ever be constructed.
See also
---
Copyright 2004, Garrett Wollman. All rights reserved. Photograph taken 2004-05-05.