Output filter network for WBZ-DT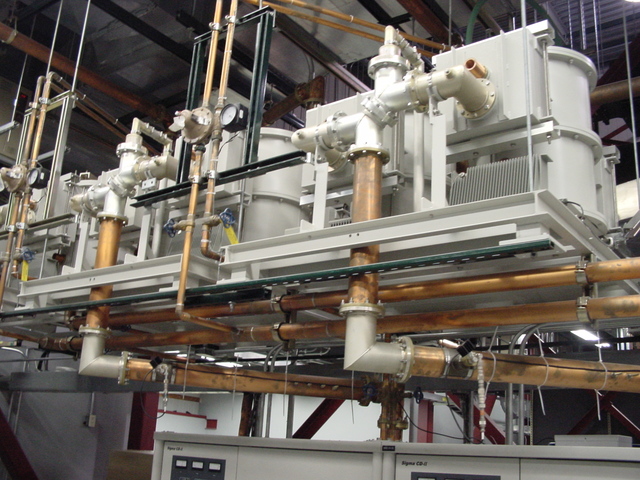 Hanging over the WBZ-DT transmitter is a filter bank. WBZ-DT runs each transmitter through a mask filter before combining the signals in a combiner, unlike WCVB-DT which takes the reverse approach. It's the only significant visual difference to distinguish the two installations.
See also
---
Copyright 2004, Garrett Wollman. All rights reserved. Photograph taken 2004-05-05.