One of WBZ-DT's IOTs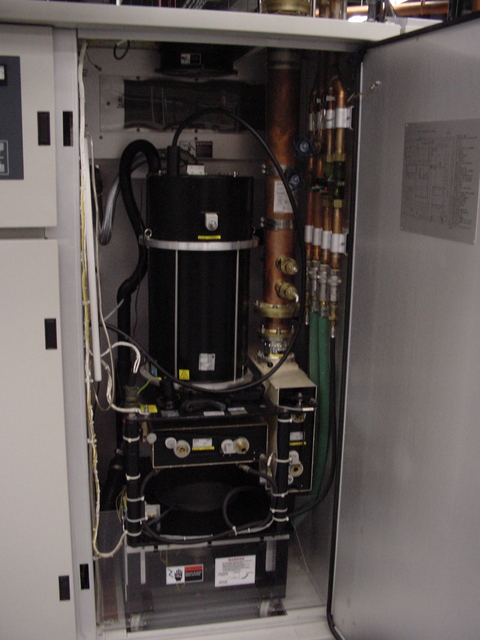 This is one of the Inductive Output Tubes inside the WBZ-DT transmitter. Although IOTs are more reliable and efficient than klystrons, the tubes previously used for high-power UHF transmitters, they do still develop shorts from time to time; these tubes are protected with (surprise!) more tubes: thyratron crowbar switches, to be precise. A thyratron can ground the 30-kilovolt supply current in a few hundred nanoseconds, protecting the IOT from dangerous conditions during milliseconds it takes for circuit breakers to open and reactive power-supply components to drain their stored charges. The IOTs are all glycol-cooled.
See also
---
Copyright 2004, Garrett Wollman. All rights reserved. Photograph taken 2004-05-05.