Back side of WSBK transmitter, Cabot St.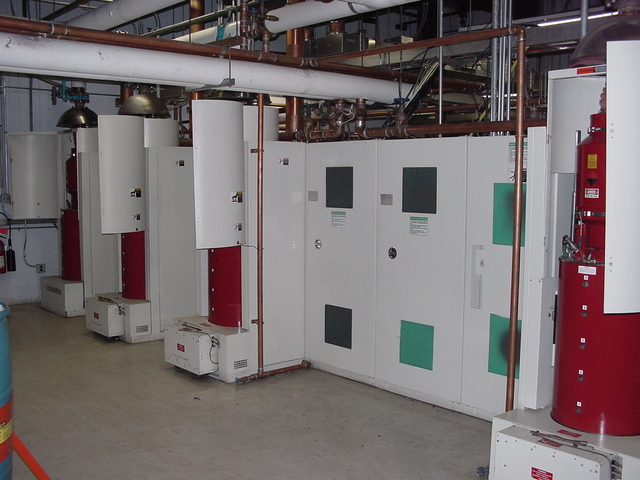 Now we have moved on to a brief stop at the UHF Canedlabra, 142 Cabot St. in Needham. This is the back end of the WSBK-TV (channel 38) analog transmitter. For some reason, all of the access doors to the output tubes are open. I believe this transmitter is old enough to still be using klystrons for its final stage; it's an older Harris.
See also
---
Copyright 2004, Garrett Wollman. All rights reserved. Photograph taken 2004-05-05.