WSMN building (alternate view)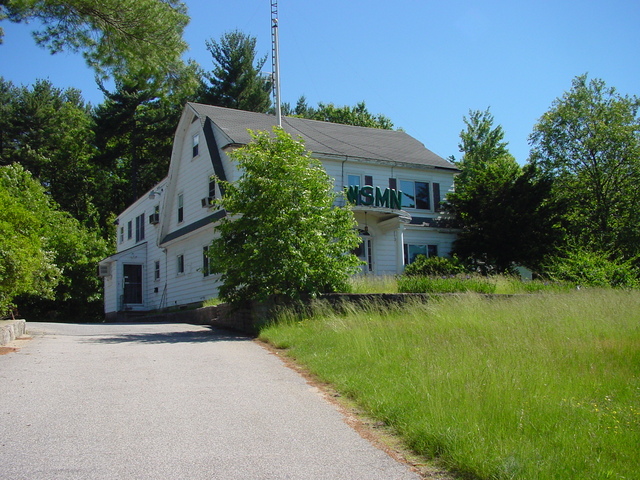 This is another look at the WSMN building on West Hollis St. Note that the main entrance to the building is now through the glass door on the side, rather than the front door. There's a small parking lot at the rear of the building, and straight back, through the trees, there is an access road leading to the towers.
See also
---
Copyright 2004, Garrett Wollman. All rights reserved. Photograph taken 2004-06-12.