Insulators on WFEA tower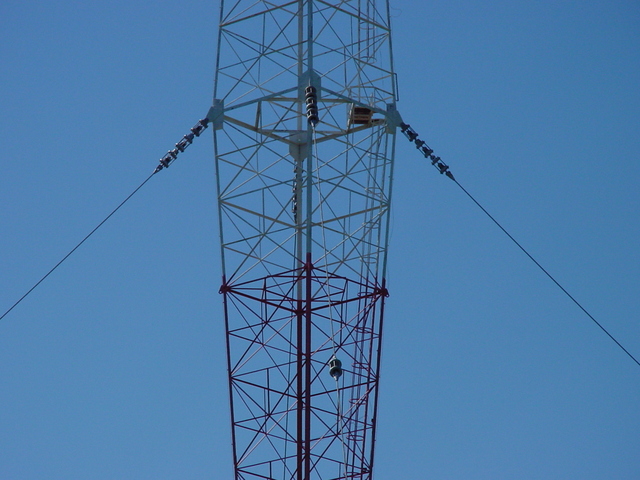 In this close-up you can see the unusual insulator arrangement on WFEA's main tower. Note also the ladder for climbing up the tower, and a platform on which tower-climbers can rest before continuing up the rest of the way.
See also
---
Copyright 2004, Garrett Wollman. All rights reserved. Photograph taken 2004-06-12.