Manchester as seen from Mt. Uncanoonuc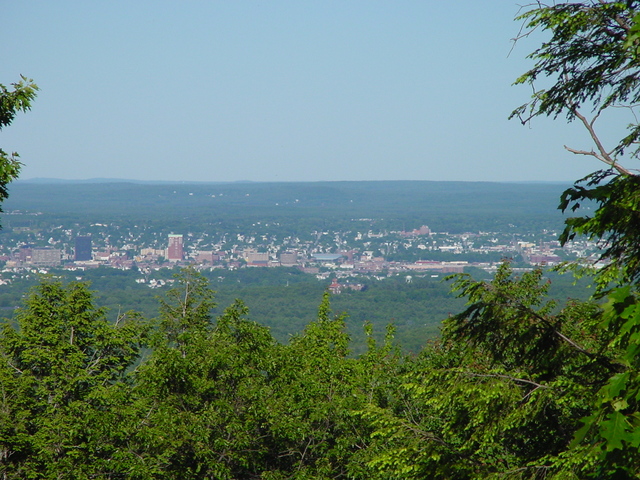 There always seems to be a lot more traffic up on Mt. Uncanoonuc than can be explained by engineers visiting their tower sites. Perhaps this view of downtown Manchester is what explains it. It certainly explains why this is such a good transmitting location for Manchester radio and TV stations.
See also
---
Copyright 2004, Garrett Wollman. All rights reserved. Photograph taken 2004-06-12.