WISN tx bldg.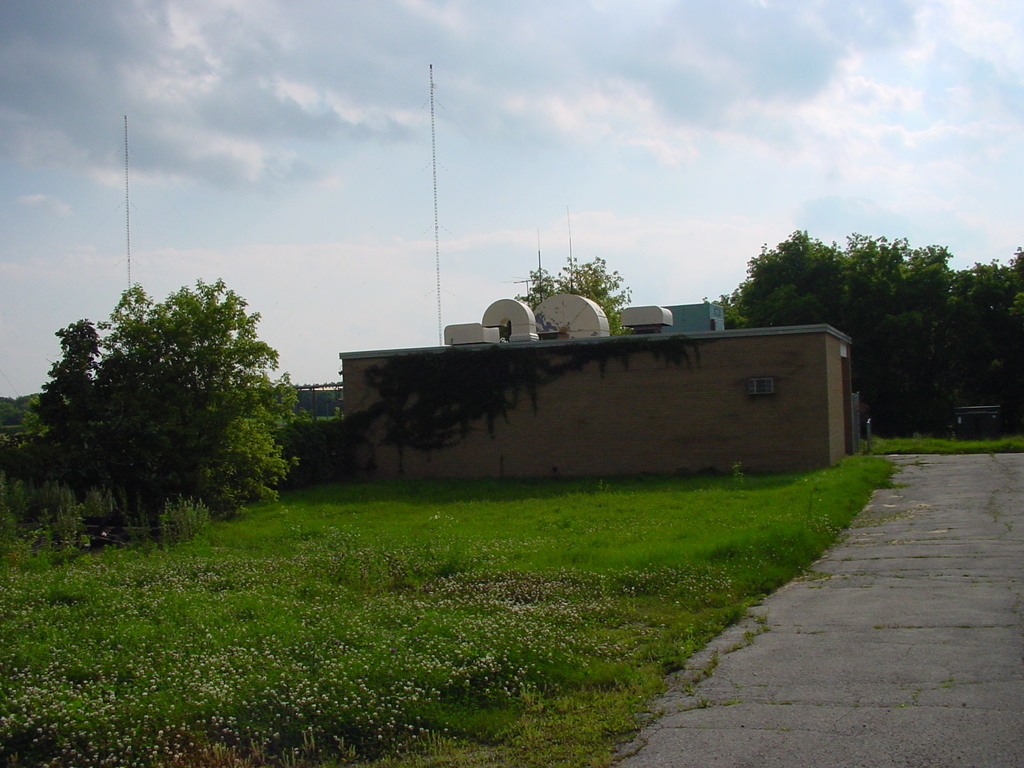 WTMJ is not the only station that found a more potent signal by building south of town. WISN (1130 Milwaukee) is shoehorned in between 50-kW 1130s in Detroit and Minneapolis, and being almost due north of Shreveport, WISN has little choice but to beam north. WISN's pattern is much tighter than WTMJ's, and requires a nine-tower array to meet protection requirements; two of the nine are seen here.
This facility is located on Bennett Road in rural Racine County.
See also
---
Copyright 2004, Garrett Wollman. All rights reserved. Photograph taken 2004-07-04.