WEMP/WMYX-FM towers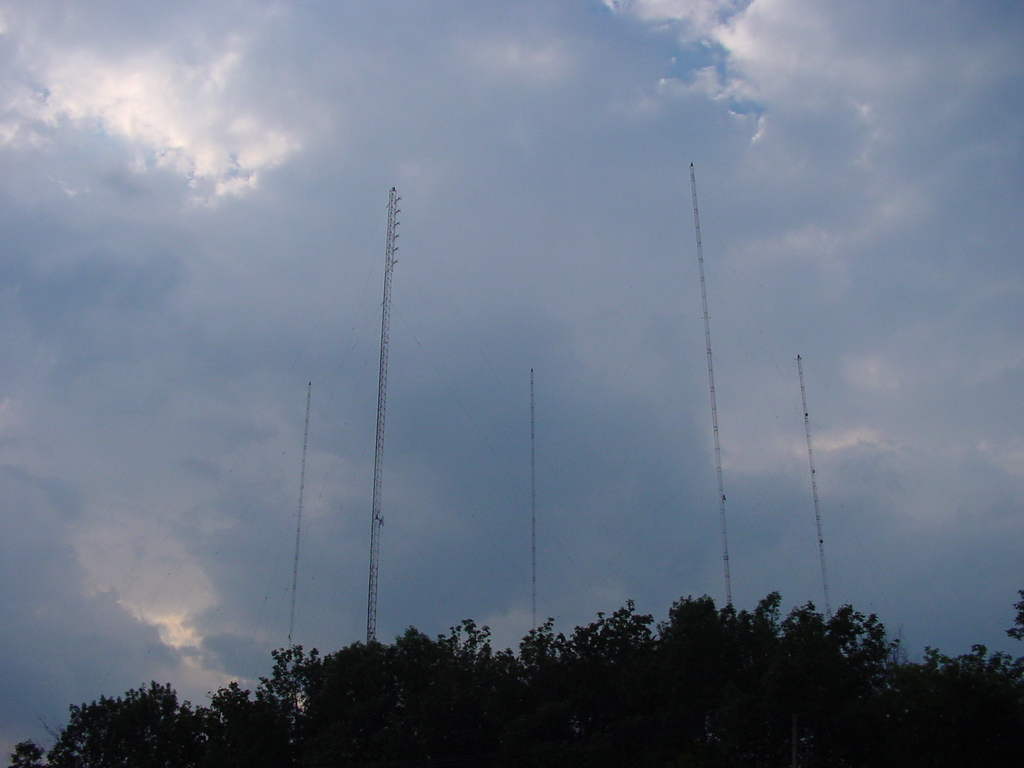 At least four of these five towers carry WEMP's (1250 Milwaukee) night signal, and two of them are used daytime, but I am unable to square the FCC's description of WEMP's parameters with this photo. If anyone can set me straight, please do. (For the record, WEMP operates 5 kW-U DA-2.) I do know that the FM bays belong to WMYX-FM (99.1 Milwaukee), the historic WEMP-FM.
That street address once again is 11800 W. Grange, Hales Corners
See also
---
Copyright 2004, Garrett Wollman. All rights reserved. Photograph taken 2004-07-04.