WGLB towers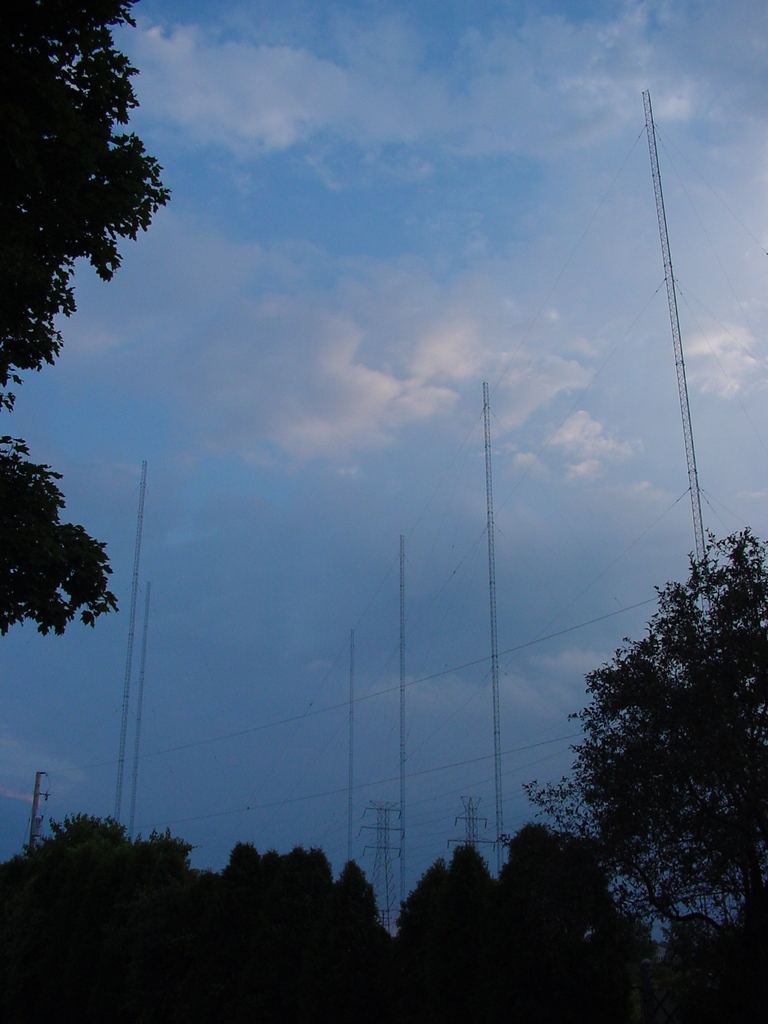 Continuing on with our exploration of Milwaukee directional arrays, we find Joel Kinlow's gospel WGLB (1560 Elm Grove), a rather odd facility licensed for 185 W-D, 250 W-N, DA-2. The row of four is used for the day pattern, and a trapezoid of the four southernmost towers at night. WGLB is a recent move-in from Port Washington, where it operated with 250 W-D DA-D.
The street address is 1935 S. 98th, West Allis.
See also
---
Copyright 2004, Garrett Wollman. All rights reserved. Photograph taken 2004-07-04.