Towers seen from 53rd & W. Vliet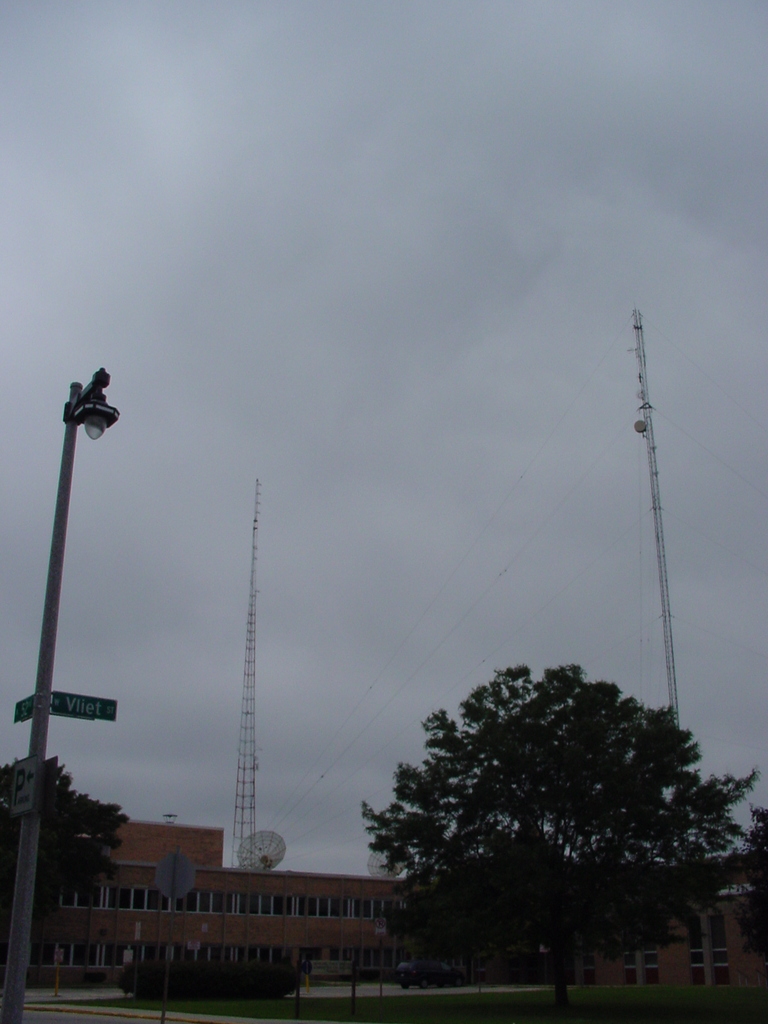 The self-supporting tower on the left is home to Saga's WJYI (1340 Milwaukee), the second of only two non-directional AMs in the market; we'll have more to say about that tower shortly. The guyed tower on the right belongs to the Milwaukee Public Schools, and (among other things) has a backup antenna for jazz outlet WYMS (88.9B1 Milwaukee).
See also
---
Copyright 2004, Garrett Wollman. All rights reserved. Photograph taken 2004-07-05.