Salem Arlington Heights tower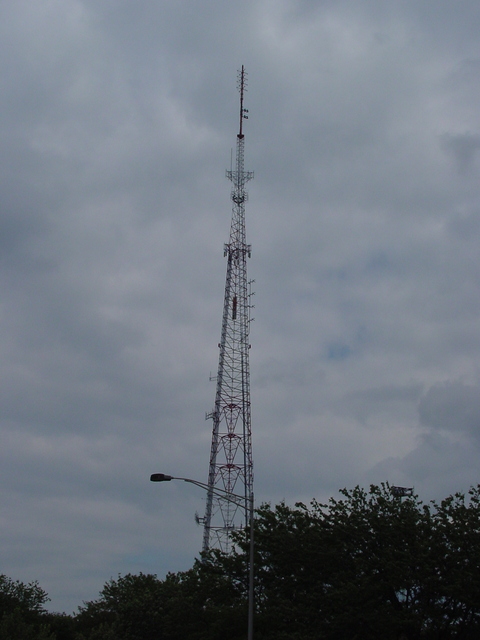 This self-supporting tower, which is actually located in Buffalo Grove at the end of Boeger Road, is home to Salem's "Fish" WZFS (106.7B Des Plaines). Lower down, you'll find SBS's "La Onda" WKIE (92.7 Arlington Heights) and Univision's "Viva" WVIV-FM (103.1 Highland Park).
See also
---
Copyright 2004, Garrett Wollman. All rights reserved. Photograph taken 2004-07-04.