WLS rack room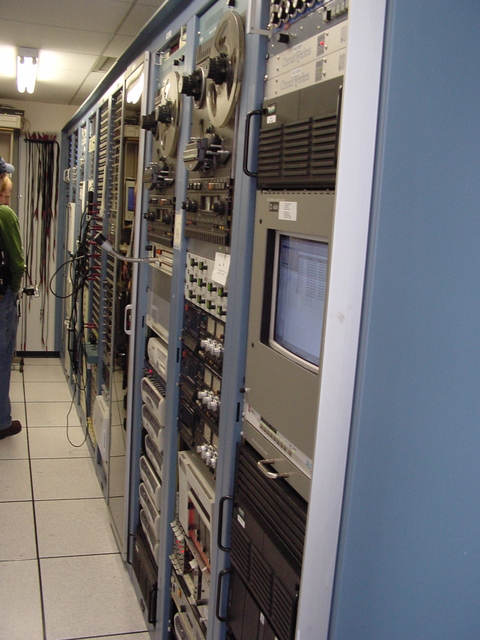 Tuesday has dawned, a lovely sixth of July, and we're in the ABC's State/Lake Building in Chicago's "Loop", home to WLS-TV (7 Chicago) and sister stations WLS (890 Chicago), "Zone" WZZN (94.7 Chicago, the erstwhile WLS-FM), sports WMVP (1000 Chicago), and Radio Disney WRDZ (1300 La Grange). The whole building belonged to ABC-TV long before radio moved in, and radio is in fact a rent-paying tenant of TV.
This is WLS's rack room. All four of the locally-produced stations have near-identical copies of this room containing routers, switchers, monitoring equipment, and the other things that make a modern radio station go. (Radio Disney just has a cage; we'll get to that later.)
The tall guy in the green shirt is Blaine Thompson.
See also
---
Copyright 2004, Garrett Wollman. All rights reserved. Photograph taken 2004-07-06.