WLS-TV master control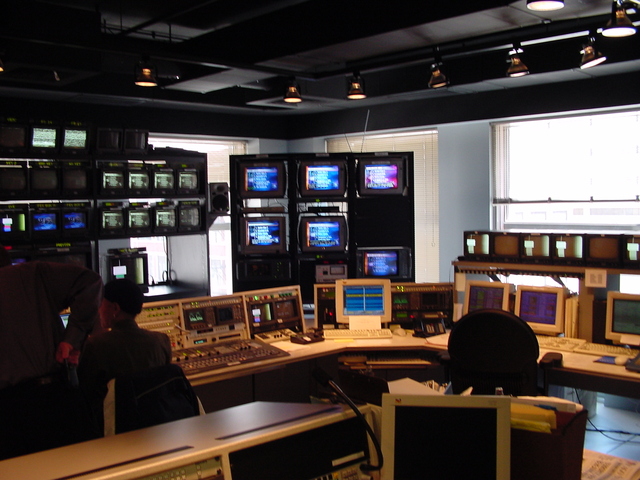 Although our tour guides were from radio, we were able to stop by a few parts of WLS-TV's operations at 190 State Street. This, if I recall correctly, is on the fourth floor; it's WLS-TV (7 Chicago, DT 52) master control. Note the rabbit ears in the far rack for air monitoring!
The syndicated "Ebert & Roeper" show is taped in a ground-floor studio at 190 State, but my photos of the two large studios did not come out due to the difficult lighting situation. Oprah also used to tape here.
See also
---
Copyright 2004, Garrett Wollman. All rights reserved. Photograph taken 2004-07-06.