WGRB/WRLL towers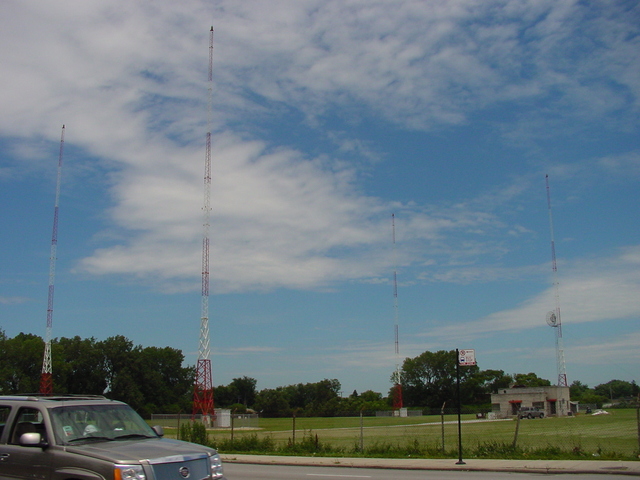 Heading out of Chicago to the south and west, we stopped by the site of Clear Channel's gospel WGRB (1390 Chicago, for many years WGCI) and "real oldies" WRLL (1690 Berwyn). You might think that WRLL was the ex-band partner of WGRB, but in fact it's a move-in from Johnston City, some 300 miles away. To make up for their cleverness, Clear Channel put their "real oldies" format on the station, which makes little geographic sense given the location.
The street address is 87th and Kedzie, Chicago.
See also
---
Copyright 2004, Garrett Wollman. All rights reserved. Photograph taken 2004-07-06.