WLS 5-kW backup-backup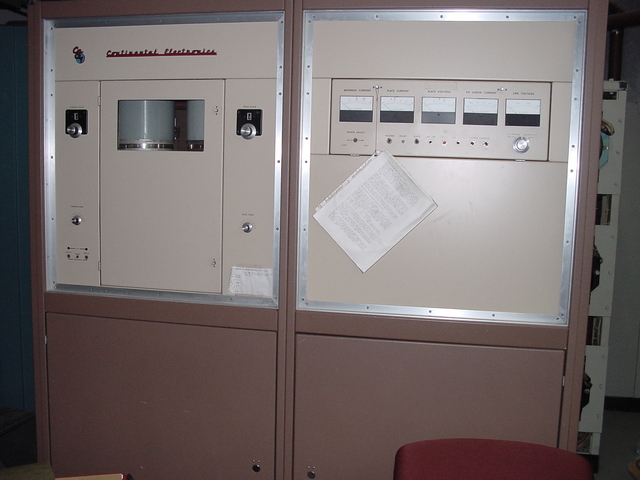 Just in case something untoward should happen to both main and backup WLS transmitters, in a back room there's also a third transmitter, a little 5-kW Continental, which is kept disconnected from all inputs and outputs until and unless needed.
See also
---
Copyright 2004, Garrett Wollman. All rights reserved. Photograph taken 2004-07-06.