WLS Austin transformer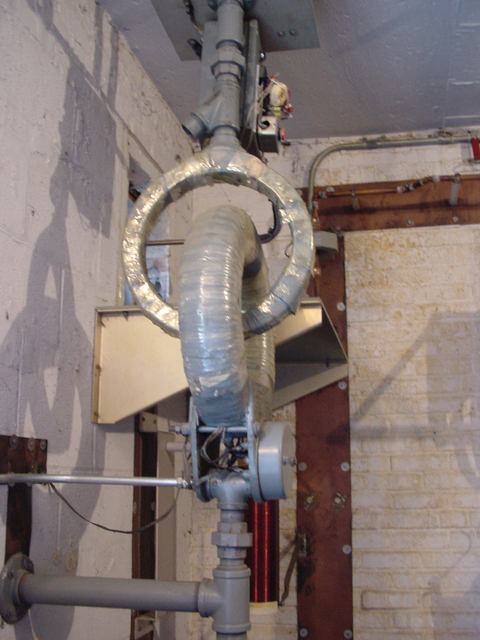 There's the Austin transformer, used to couple power for the tower lights onto the tower without feeding RF back into the power system. Unusually, the rings of the transformer appear to be covered with insulating tape, presumably for safety resons considering how close this is to the entrace of the ATU shack.
See also
---
Copyright 2004, Garrett Wollman. All rights reserved. Photograph taken 2004-07-06.