Roberto Vissani and Brian Smith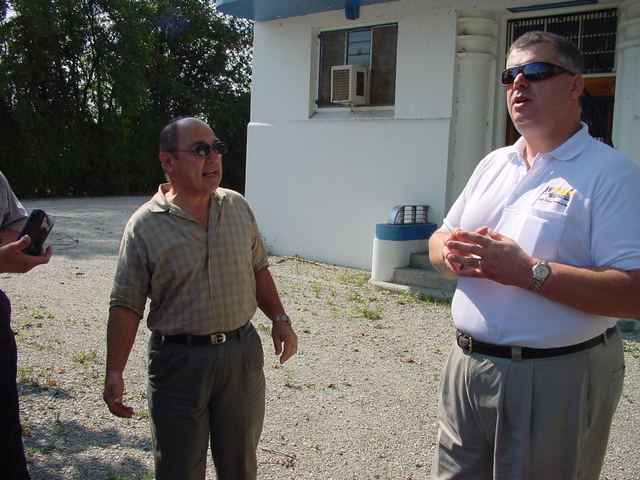 Roberto Vissani (left) is the CBC engineer in charge of the Hornby site. Brian Smith (right) of ODXA manages reception reports for CHWO and helped arrange our tour. Together they explained the history of the site and CHWO's association with it.
---
Copyright 2004, Garrett Wollman. All rights reserved. Photograph taken 2004-09-02.