CBC Emergency Studio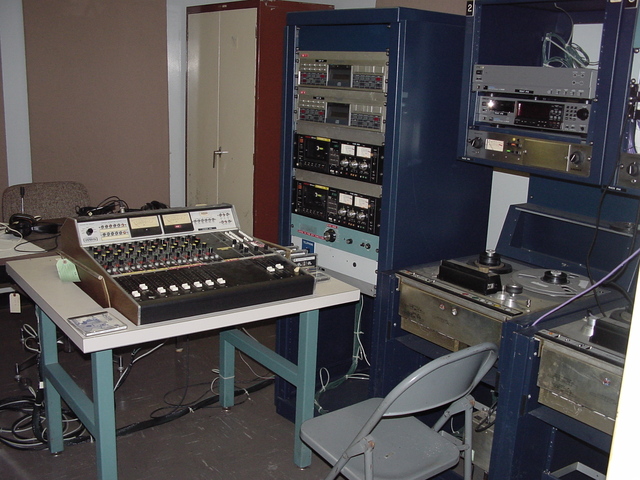 Fallout-shelter studios at class-I-A AMs are not a strictly American phenomenon. This studio is a bit more modern than some of the ones we've seen -- as well it should be. The very last words ever heard on CBL were spoken at this desk and mixed on this board when the station shut down for good in 1999 after moving to a network of FM transmitters.
---
Copyright 2004, Garrett Wollman. All rights reserved. Photograph taken 2004-09-02.