Brian Smith at CHWO studios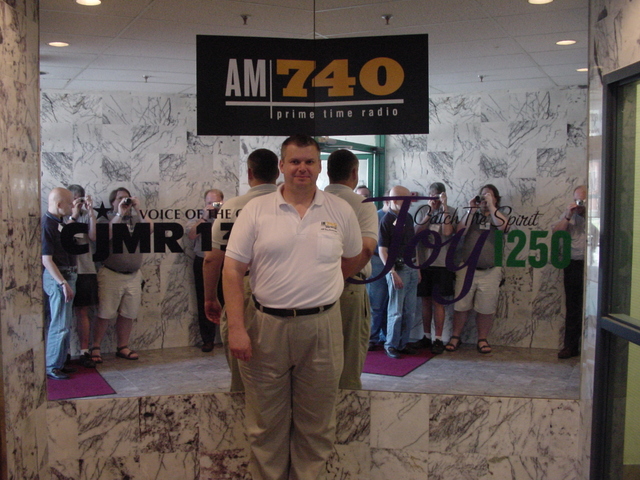 We've moved on to the CHWO studios in downtown Oakville, at the other end of Trafalgar Rd. from Hornby. CHWO's QSL manager (and ODXA'er) Brian Smith poses for photographs in the front lobby.
In addition to CHWO, this family-run broadcaster also operates ethnic CJMR (1320 Missisauga, "Multicultural Radio") and religious CJYE ("Joy" 1250 Oakville, the facility formerly useed by CHWO).
---
Copyright 2004, Garrett Wollman. All rights reserved. Photograph taken 2004-09-02.