Not WAAF?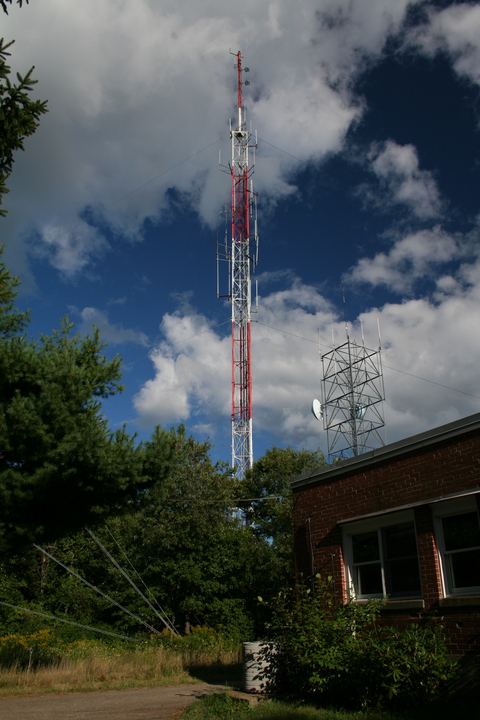 A small puzzle I'm still waiting to hear back from Entercom engineers on is the presence of two towers atop Asnebumskit Hill with FM bays on them. WAAF is not presently licensed to use this tower, unless it's an old auxiliary that was licensed only on paper, as most backups were until recently. So I'd like to understand more about the circumstances surrounding this tower and WAAF's presence on it.
Because there's no license record in CDBS for this facility, I'm unable to find the FCC Antenna Structure Registration for the tower. A return trip is obviously indicated at some point.
---
Copyright 2005, Garrett Wollman. All rights reserved. Photograph taken 2005-09-03.