Bank of Boston Tower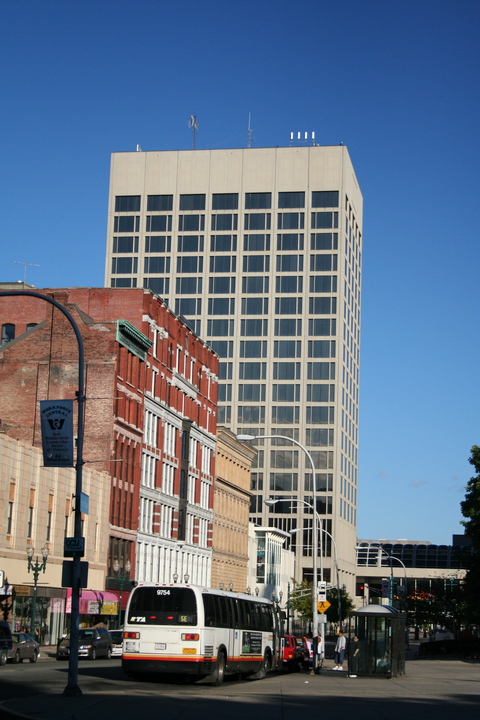 This building, at the corner of Front and Commercial Streets in downtown Worcester, is quite the contrast to the Victorian, Gothic Revival, and Deco architecture of the other buildings surrounding Worcester Common. It had previously been identified for me as "the Mechanics Building", but I can't find any sources that would corroborate that; other sources call it the Bank of Boston Tower. (There is a building called Mechanics Hall a few blocks south on Main Street, but it's a century older than this high-rise.) In any event, it has some radio significance, as the antenna of WCUW (91.3A Worcester) is located on its roof. As the callsign suggests, WCUW was originally associated with Clark University, but it is now run by an independent community foundation. I am led to believe that this was the original transmitter site of Worcester's public radio station, WICN (90.5A), whose current transmitter we saw earlier, and whose Chatham St. studios we will get to shortly.
---
Copyright 2005, Garrett Wollman. All rights reserved. Photograph taken 2005-09-03.