Chestnut St. Congregational north tower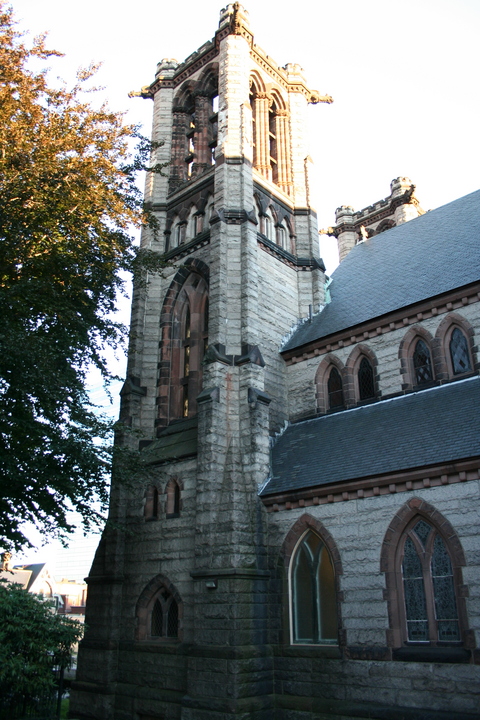 One of the significant challenges to the preservation of Chestnut Street Congregational is reported to have been these towers, which are structurally unsound. The current plan is to carefully document the towers, and then dismantle the uppoer portions brick by brick until a safe topping-out point is reached. All of the materials would be labeled and placed in storage for a future date when funds would be available to reconstruct the towers.
---
Copyright 2005, Garrett Wollman. All rights reserved. Photograph taken 2005-09-03.