Highway Stations signage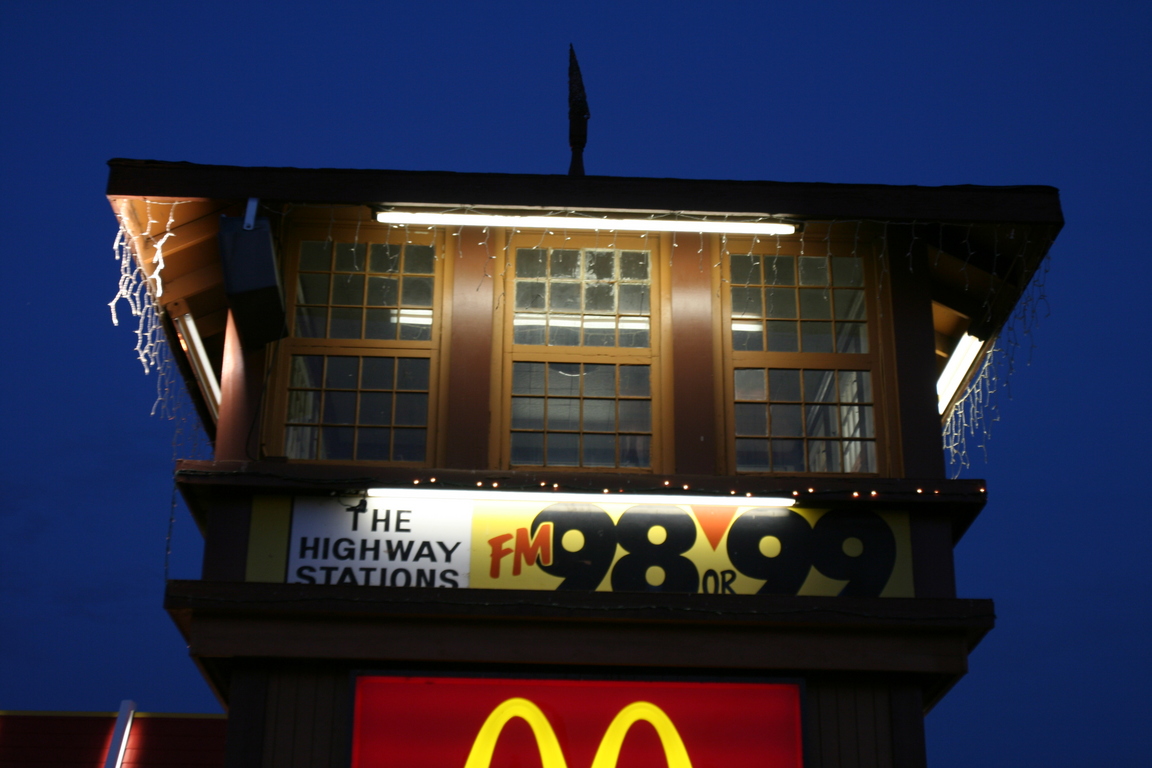 Outside Barstow Station we find this structure, which is either a converted or more likely a replica railroad interlocking tower, presumably similar to one located at the junction of the two railroad lines which the freeways parallel today.
---
Copyright 2006, Garrett Wollman. All rights reserved. Photograph taken 2006-04-20.