1540 towers and buildings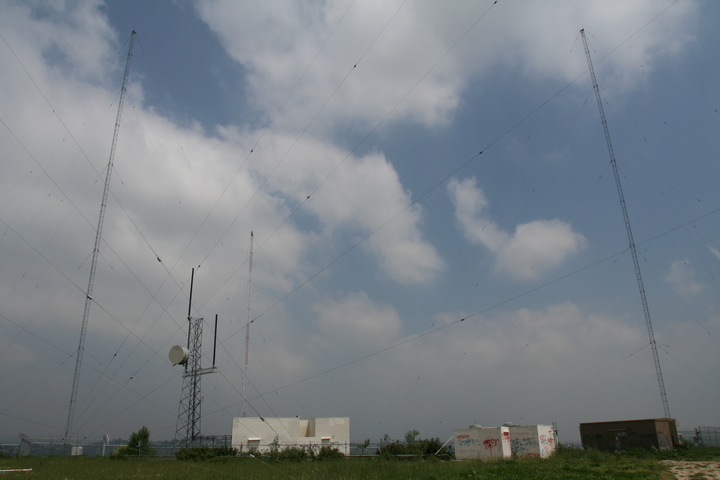 KMPC has two buildings atop this hill. The brown building at far right was constructed as a part of the 2005 rebuild to house the new phasor. The cream-colored building next to it (with the graffiti) housed the old phasor. The other building belongs to the public-safety agencies using the communications tower at left.
---
Copyright 2006, Garrett Wollman. All rights reserved. Photograph taken 2006-04-21.