Old KRKD-A/F tx bldg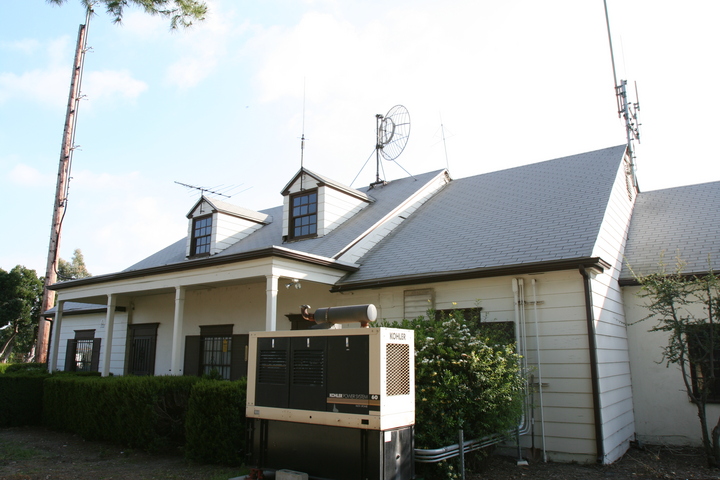 We've moved on from Verdugo Peak and are now at 1050 Montecito Drive, the former home of KRKD (1150 Los Angeles) and KRKD-FM (96.3B Los Angeles), on a hill northwest of downtown L.A. not far from the KMPC and KLAC/KFWB sites. As I recounted in the station history, this building is still owned by the International Church of the Foursquare Gospel; Clear Channel and SBS lease out space here. The back half of the building is an engineer's apartment, and I think the church would eventually like to get all the broadcast facilities out. We weren't able to get inside, but the old 1150 transmitter had already been removed, as had all traces of the former studio facilities, so there wasn't much that we missed.
As noted earlier, KRKD is now KTLK, and transmits from a new site in Industry where it's diplexed with KTNQ (1020 Los Angeles). KRKD-FM is now KXOL-FM, and still has a licensed backup somewhere up here.
---
Copyright 2006, Garrett Wollman. All rights reserved. Photograph taken 2006-04-21.