The Webster House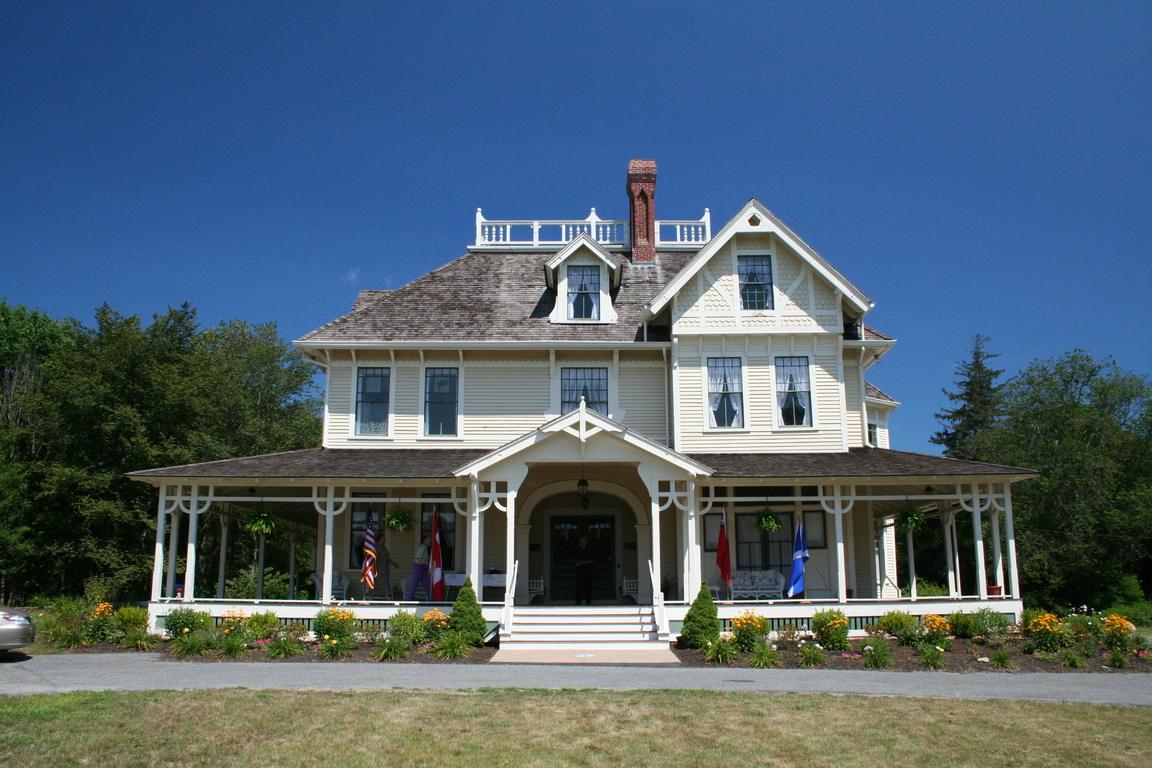 Our day begins outside the Webster House at the Daniel Webster Estate, off Webster Street in Marshfield. This is not, however, Daniel Webster's house: the original building burned in 1878, and it was Webster's daughter-in-law, Caroline White Webster, who built this house to replace it. The estate is operated by the Daniel Webster Estate and Heritage Center, and like many historic houses it is rented out for private gatherings and small public functions such as today's Fessenden celebration. (Other Fessenden-related activity took place at the nearby Isaac Winslow House. Both houses are on the National Register of Historic Places.
The four flags flying out front on this day represent the four countries with which Fessenden is most associated: the United States, where he did his most important work; Canada, where he was born and grew up; Bermuda, where he taught school, married, and later returned to retire; and Scotland, the other end of his trans-Atlantic radio experiments.
The Webster House faces south.
---
Copyright 2006, Garrett Wollman. All rights reserved. Photograph taken 2006-08-05.