Ed Perry and Larry Nelson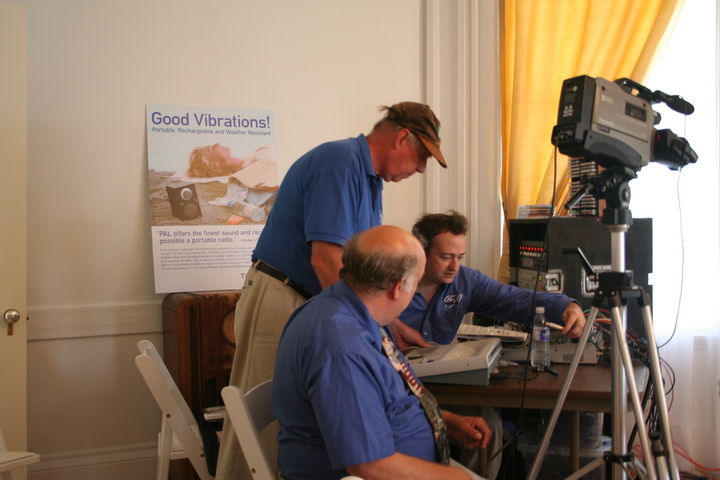 Ed Perry has finally arrived. He was vacationing on Martha's Vineyard, and came back into town specifically for this event, stopping by the WATD studios on the way in to pick up this Short/cut which was loaded with prerecorded material to be used as a part of today's broadcast. Larry Nelson plugs it in to his mixing board.
---
Copyright 2006, Garrett Wollman. All rights reserved. Photograph taken 2006-08-05.