Peter Lovetz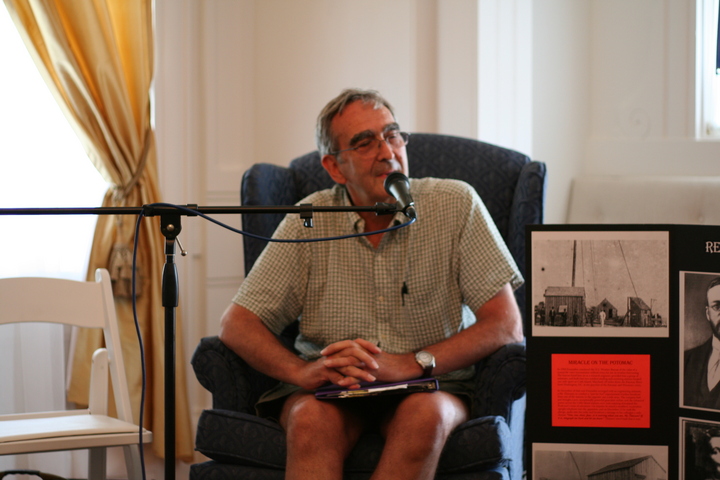 Peter Lovetz, here being interviewed by Scott Wheeler, is the grandson of Fessenden's mechanical engineer, Hugo Lovetz. Hugo was one of the people present at the time of first broadcast, and was also the structural designer of Fessenden's antenna system.
(Apologies if I've misspelled the family name.)
---
Copyright 2006, Garrett Wollman. All rights reserved. Photograph taken 2006-08-05.