Ed Perry and the antenna base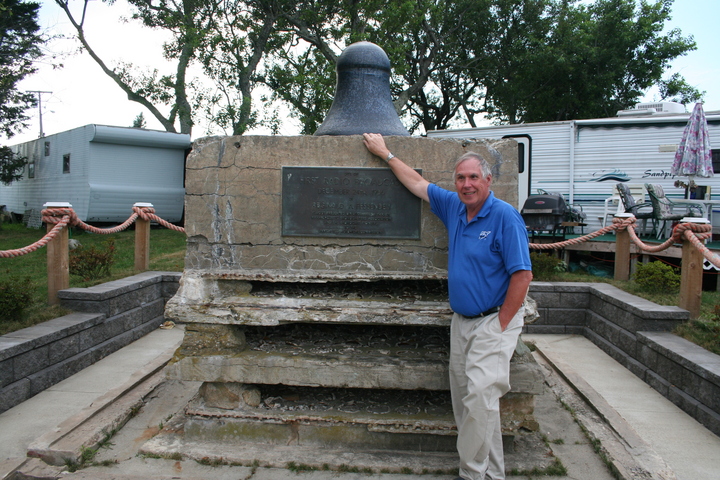 After the interview part of the day's broadcast was over, I followed Ed, Dennis, and Marshall out to the Brant Rock RV park where the remains of Fessenden's facilities are. At the time of construction in 1905, large ceramic insulators of the sort used today for AM antennas were not yet readily available, so Fessenden and his engineers came up with this unusual arrangement for the base of their tower. The structure is made of four layers of concrete, each separated with an array of smaller insulators (of the sort then used for attaching wires to utility poles). Fixed to the top layer is a bell-shaped solid steel bearing; the bottom of the tower itself (demolished long ago) was a corresponding cup shape. This allowed the tower to respond to changes in tension and wind loading by safely shifting on the bearing without deforming the tower structure itself.
---
Copyright 2006, Garrett Wollman. All rights reserved. Photograph taken 2006-08-05.