Templeton cell tower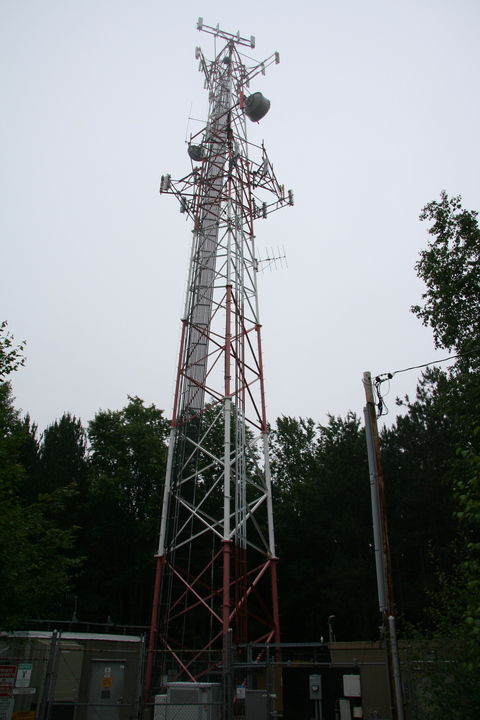 Our first stop is off Johnson Ave. in Templeton, just off exit 21 of Route 2. This Crown Castle cell tower is home to one of Massachusetts' newest stations, WJWT (91.7A Gardner), which simulcasts the Calvary satellite religion of sister station WFGL (960 Fitchburg). You can just barely make out the highly-directional Scala antennas (there are two) mounted just below the lowest level of cell antennas.
---
Copyright 2008, Garrett Wollman. All rights reserved. Photograph taken 2008-06-28.