Williams College steam plant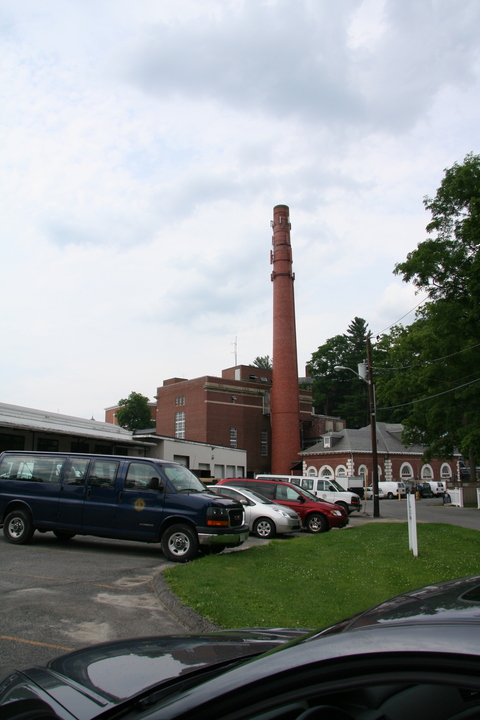 We are unable to stop at the WKGT-LP tower as a result of police activity at that intersection, so continuing west along Route 2 we end up in Williamstown, where Route 2 meets US 7. This is the Williams College steam plant; the antenna on top of the roof is not—as one might expect—campus station WCFM (91.9A Williamstown), but rather, WFCR translator W242AT (96.3D Williamstown). I have no idea how this translator is fed (I suspect it's off-air from W266AW). Note also the cell antennas mounted on the smokestack. WCFM is actually located on Prospect Hall, almost immediately behind the steam plant in this view, on the other side of the trees.
---
Copyright 2008, Garrett Wollman. All rights reserved. Photograph taken 2008-06-28.