WBEC towers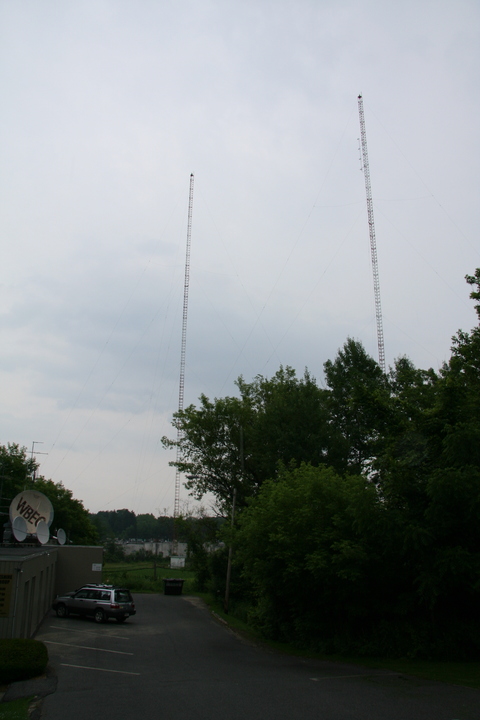 These are the two towers of WBEC (1420 Pittsfield), overlooking the 211 Jason Street studio building.
Due to time constraints, I didn't make it to the other two Pittsfield AM transmitter sites; WUPE's is about half a mile west of here on US 20, and WBRK's (1340 Pittsfield) is about three miles east of here on the banks of the East Branch of the Housatonic River.
---
Copyright 2008, Garrett Wollman. All rights reserved. Photograph taken 2008-06-28.