KAWC-A/F tower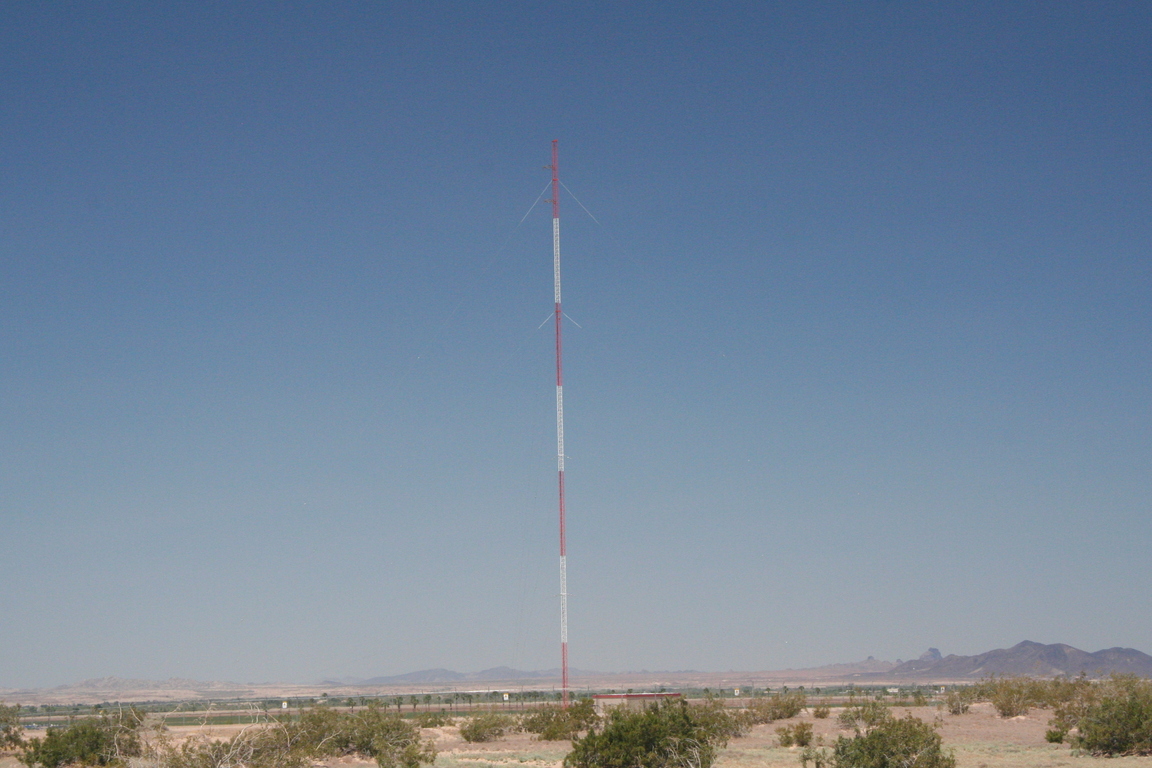 Our first Yuma stop was eight miles east of the central meridian, on the campus of Arizona Western College, where we found KAWC (1320) and KAWC-FM (88.9A). The stations run the standard split for two-station NPR affiliates, with talk programs on the AM while the FM runs music, and simulcasting the NPR flagship news programs. In this case, the AM is a nominal daytimer, with 730 W-D, 106 W-N, ND-U.
(KAWC was the original KBLU—we'll see the current KBLU in a moment—and was donated by Karl Eller to Arizona Western when he merged his station group with the KTAR stations to form Combined Communications in the late 1960s. In Yuma, KTAR owned KYUM (560), with much-superior facilities, which made the choice of which station to keep quite obvious.)
---
Copyright 2009, Garrett Wollman. All rights reserved. Photograph taken 2009-04-18.