Digital and analog monitors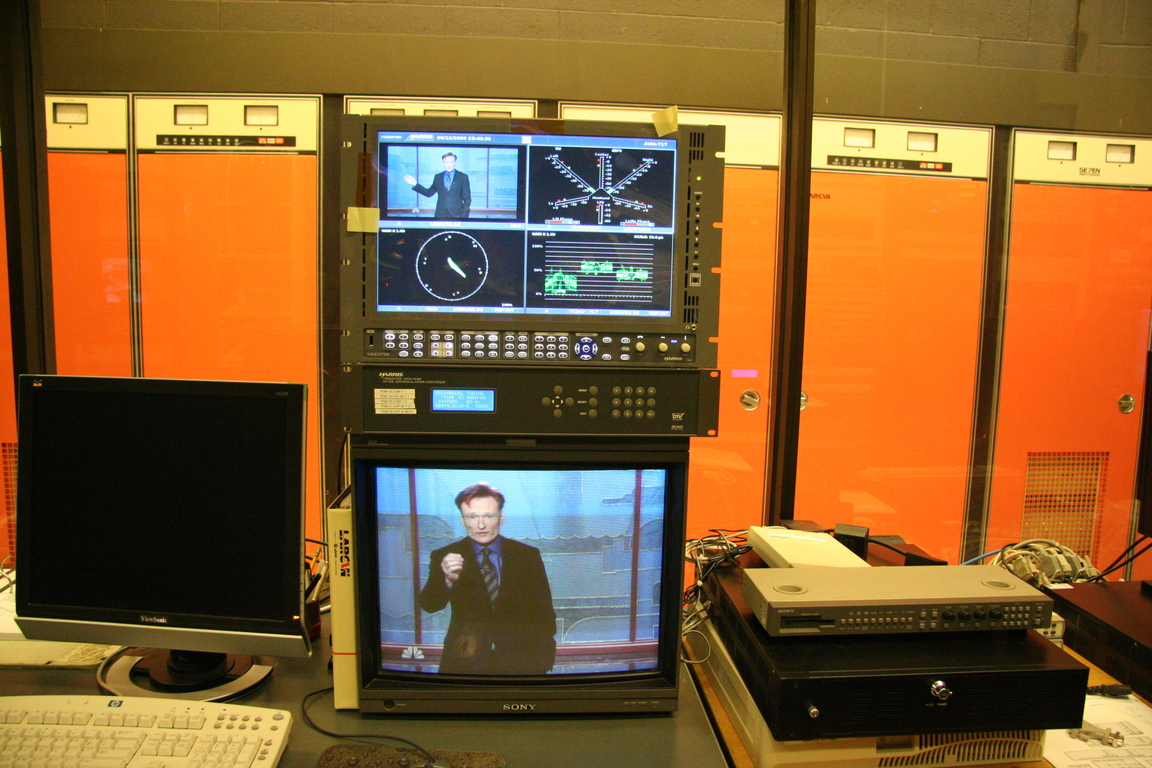 The old CRT monitor below shows the analog channel 7 signal. The newer DTV monitor above shows the digital channel 42 signal, with both video decode and signal analysis. The display in the upper right shows up to six channels of audio (only two are in use on "The Tonight Show"). The two pictures demonstrate the difference in latency between the digital and the analog signal. That's the old orange Larcan transmitter through the window.
---
Copyright 2009, Garrett Wollman. All rights reserved. Photograph taken 2009-06-12.