KVLY-TV original tx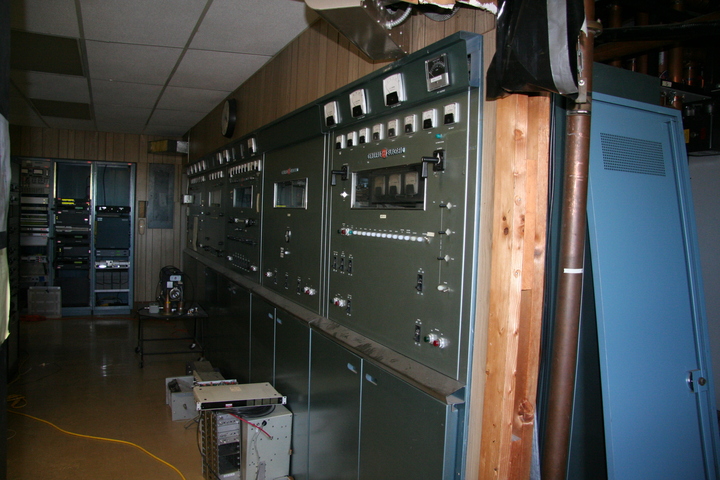 This is KVLY-TV's older channel-11 analog transmitter, an ancient General Electric that was almost certainly installed when the tower was built in 1963. It has operated as KXGO-TV, KEND-TV, and KTHI-TV ("HI" as in "high" antenna); I didn't ask if it had seen any service as KVLY-TV, which has only been the callsign since 1995.
47.3422222222222

;

-97.2891666666667
47░20′32.0″Ná97░17′21.0″W
---
Copyright 2009, Garrett Wollman. All rights reserved. Photograph taken 2009-09-24.