Shuttle ascent (XII)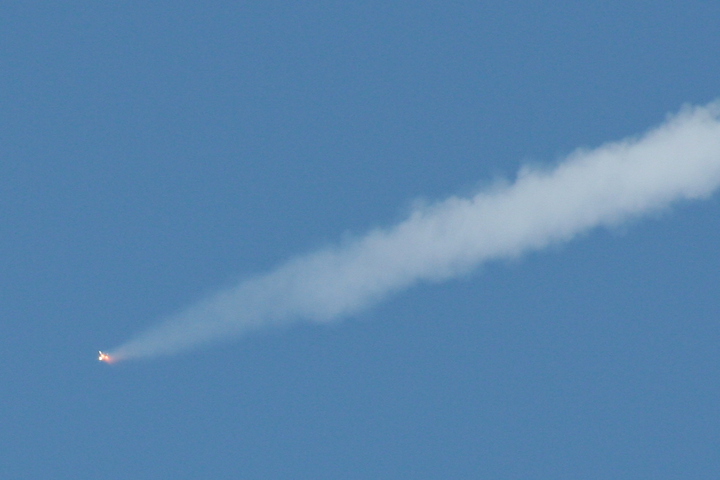 I've done a bit of digital zoom on this photo so you can see three distinct rocket motors burning. I believe that it's the two SRBs on the outside and the three SSMEs blurring together in the middle, but the SSMEs themselves also have a delta configuration, so it's possible it could just be SSMEs and no SRBs. Any experts out there are welcome to send corrections in email.
---
Copyright 2011, Garrett Wollman. All rights reserved. Photograph taken 2011-02-24.