Clear Channel studios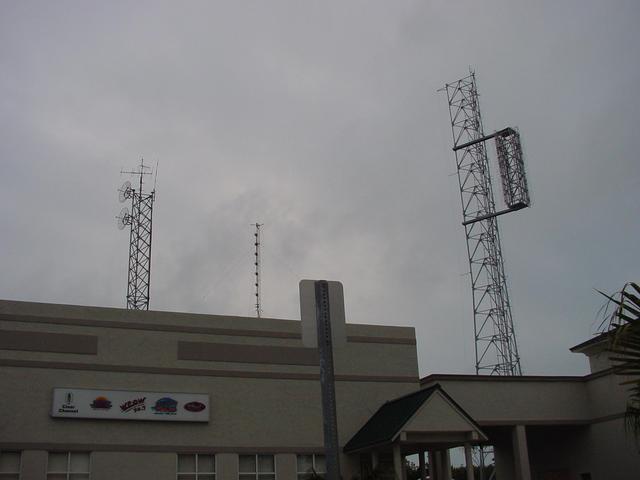 These are Clear Channel's "Key West" studios, at 5450 Macdonald Ave. on Stock Island. The stations here were WKWF (1600 Key West, sports, LMA from Spottswood Partners); WEOW (92.7C Key West, CHR); WKEY-FM (95.3C2 Key West, AC); and WAIL (99.5C Key West, classic rock). A local TV station is also in this building.
---
Copyright 2001, Garrett Wollman. All rights reserved. Photograph taken 2001-12-30.