Hemingway museum cats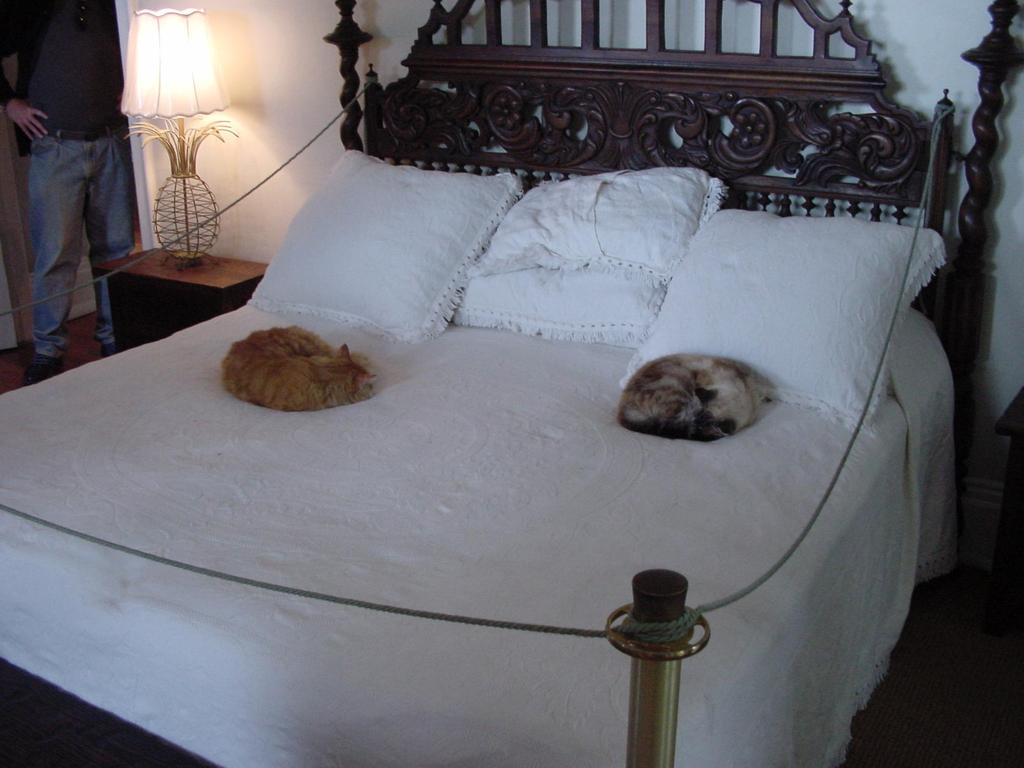 Ernest Hemingway was very fond of cats, and the trust that runs his former home as a museum got into a spot of trouble some years back when the feline population had ballooned to 61. This is Hemingway's bed, and these two cats (like all of those at the museum) are descended from cats Hemingway himself owned. Many of the Hemingway cats exhibit polydactyly.
---
Copyright 2001, Garrett Wollman. All rights reserved. Photograph taken 2001-12-30.