1957 Radio Service Map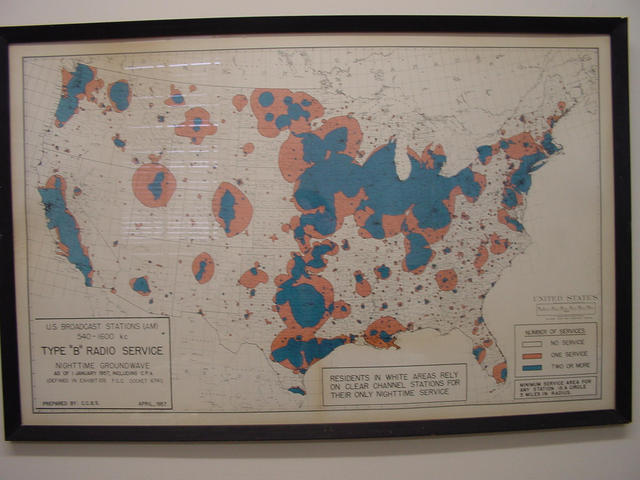 This map, which was published in April of 1957, was part of a coordinated effort on the part of the licensees of clear-channel AM stations around the country to demonstrate their continued relevance, during the first post-war push to eliminate that service. The ``white areas'' shown on the map received no night-time AM radio service. The map is hanging on the wall of Watt's office.
(That effort failed, by the way, and the ultimate dénouement was the assignment of full-time class-II stations to clear-channel frequencies in the West, like 670 in Boise, 720 in Las Vegas, 770 in Albuquerque, and 880 in Lexington.)
---
Copyright 2002, Garrett A. Wollman. All rights reserved. Photograph taken 2002-02-27.