Back of WSM transmitter building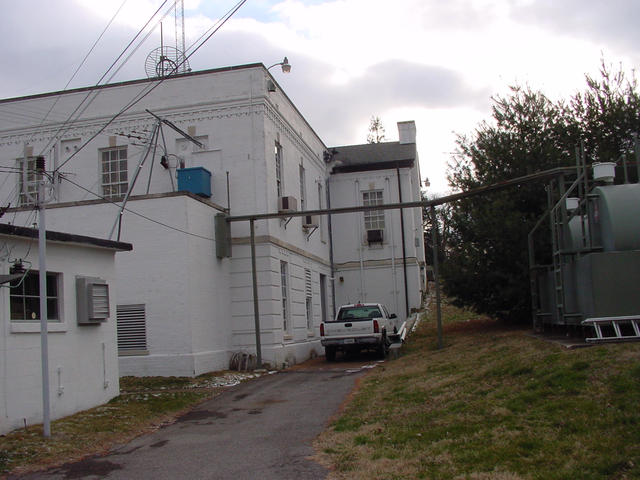 After visiting the transmitter we went out back to see the tower up close. This is the rear of the building, where you can clearly see the basement level. The blue box contains the antenna switch. Note the five-wire open transmission line overhead. I don't recall precisely, but I think that may be a generator set off to the right.
---
Copyright 2002, Garrett A. Wollman. All rights reserved. Photograph taken 2002-02-27.