Base insulator of WSM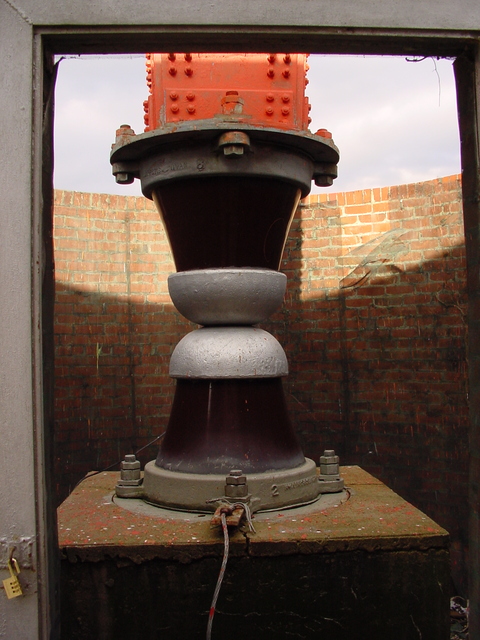 That insulator is original equipment. At one point it was thought that the insulator was cracked and would need to be replaced at great expense, but a more thorough analysis found this not to be so. The feedline into the antenna from the doghouse is directly overhead.
---
Copyright 2002, Garrett A. Wollman. All rights reserved. Photograph taken 2002-02-27.